By Jayson Kimberly
12 years old
Montgomery, Texas
When I first saw Booker in a Facebook post, he was in bad shape. His leg was bloody, and he looked very sad. He was a stray who had been attacked by other dogs and shot with a pellet gun.
I decided to try to help him using funds raised through two projects I started last year—Leave it for the Pooch and Pennies Four Paws—to help animals in need.
It all began in July 2017, on the way home from a weeklong camp called Education in Action (EIA). After attending my second camp with this organization, I applied to be on the EIA alumni council. To be on this council, you must organize and work on a service project.
I decided pretty quickly that it had to be something with animals because I love them and it makes me happy when someone helps them. Also, I hope someday to become a vet so then my job will be making them feel better.
My idea was to collect gently used and brand-new toys, treats, food, bedding, and any item that might make the animals happier in their temporary spots while they wait for their forever homes.
After some thinking, I decided to name my project Leave It For the Pooch. I picked a logo, got a T-shirt made with it, and started spreading the word through a Facebook page my mom set up for me.
The first message came from a lady who wanted to donate leashes and harnesses, so I had my mom set up a time we could meet. It was so exciting when she arrived because she had about 100 leashes! These would definitely benefit the dogs in our local shelter.
I always made sure to take pictures of the donors and their donations, as well as donation drops at foster homes, shelters, and rescues.
More and more people came to drop off items. People also commented on my posts, with nice messages like, "Keep up the good work!" and "If more kids were like you, this world would be a better place." One lady even named her dog after me.
Elite Repeat, a local thrift store, allowed me to set up a box to collect drop-offs. They also set out a jar to raise money for Pennies Four Paws, a fund I created to raise money for vet bills and supplies.
It was through Pennies Four Paws that I met Booker, the dog I saw on Facebook who had been so badly hurt. I immediately knew the money I had raised had to go to pay his vet bills.
My mom contacted Booker's foster mom, and we went to the vet to meet him, bringing him a card, bone, and blanket. His foster mom came in soon after I arrived. "You must be Jayson," she said as she ran up to me and gave me a big hug. She told me she recognized me from Facebook and thanked me for helping Booker.
Even though he was badly hurt, Booker still wagged his tail when I pet him and read him the card. The vet said he had a broken shoulder and his leg would have to be removed. I was sad for him having to lose his leg, but the vet said he would do just fine with three. Booker would now be a tripawd on the mend. I raised more money to help with his follow up visits.
Booker's foster mom kept me updated about his progress. Booker cried a lot after the surgery. He didn't like his bandages and tried to chew them off. His foster mom put him in an Angry Birds T-shirt and posted a picture on Facebook. He looked so cute in it.
Booker kept getting better and better. His fur was growing back, his bandages came off, and he was walking and running on three legs. I was so happy to go visit him again because this time, he jumped all over me.
Pennies Four Paws has since been able to help other dogs. There's Leo, who was run over by his owner and then left at a shelter. Mick was shot between the eyes. Noah was dragged by a car. Iver, a puppy, is paralyzed. Afghan Hound Roman, once a stray, also needed to have a leg removed because of an injury that got infected.
We've also helped a kitten, Willow, who needed surgery to go to the bathroom.
Most recently, we've been raising money for Gracie, a German Shepherd. She may have cancer and Pennies Four Paws will contribute money for her surgery.
I now have T-shirts, caps, and decals I sell to raise money for Pennies Four Paws, and I continue to gather items for Leave It For the Pooch.
I hope that my community service project continues to grow and what I created will become a well-known organization that helps many more dogs.
At the end of May, we got the best news! Booker has a forever home. I'm glad my donors and I were able to give him a second chance at a happy life.
---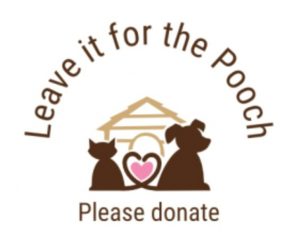 Editor's note: You can visit Jayson's Facebook page and follow the progress of other dogs like Booker at: http://www.facebook.com/groups/1884290271838539/