By Kendle Frank – Age 17, Parker, Colorado
I walked into my first day of high school in 2016 as a small, confused freshman with no idea of who I was or what I wanted to be. High school is a time of mean girls, popularity contests, homework, and overwhelming schedules, but it's also a place for self-discovery. In an attempt to fit in, I came to the realization that it's actually better to "fit out." It wasn't until my junior year that I finally found my tribe through Dog Club, which I started at my school.
My idea to start a club all about dogs blossomed over the summer of 2018, when I decided that I wanted to make a difference to those who needed to find their niche in high school. I was surprised when many of my classmates made fun of me for wanting to start Dog Club, but despite the negativity, I followed through and worked hard to create my club.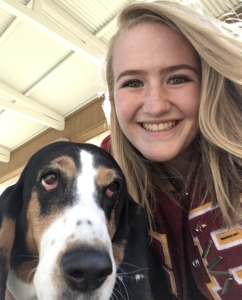 Dog Club began meeting once a month at our local public dog park, where everyone was welcome to bring their own furry friends. Each meeting had a theme to match the spirit of the season, paired with a variety of doggy games and activities. In December 2018, we had a "Santa Paws" theme, which showcased winter competitions and a pet gift exchange. We have also had costume contests, dog dating games, trick shows, races, and guess-the-breed contests for prizes.
Many of the teenagers in Dog Club are considered "outsiders," or have struggled to find their place in high school, but they feel a sense of belonging and acceptance within our group. My club members are often accompanied by their own dogs, friends, siblings, and parents, which makes for a devoted community of people who share one thing in common: a love for canines.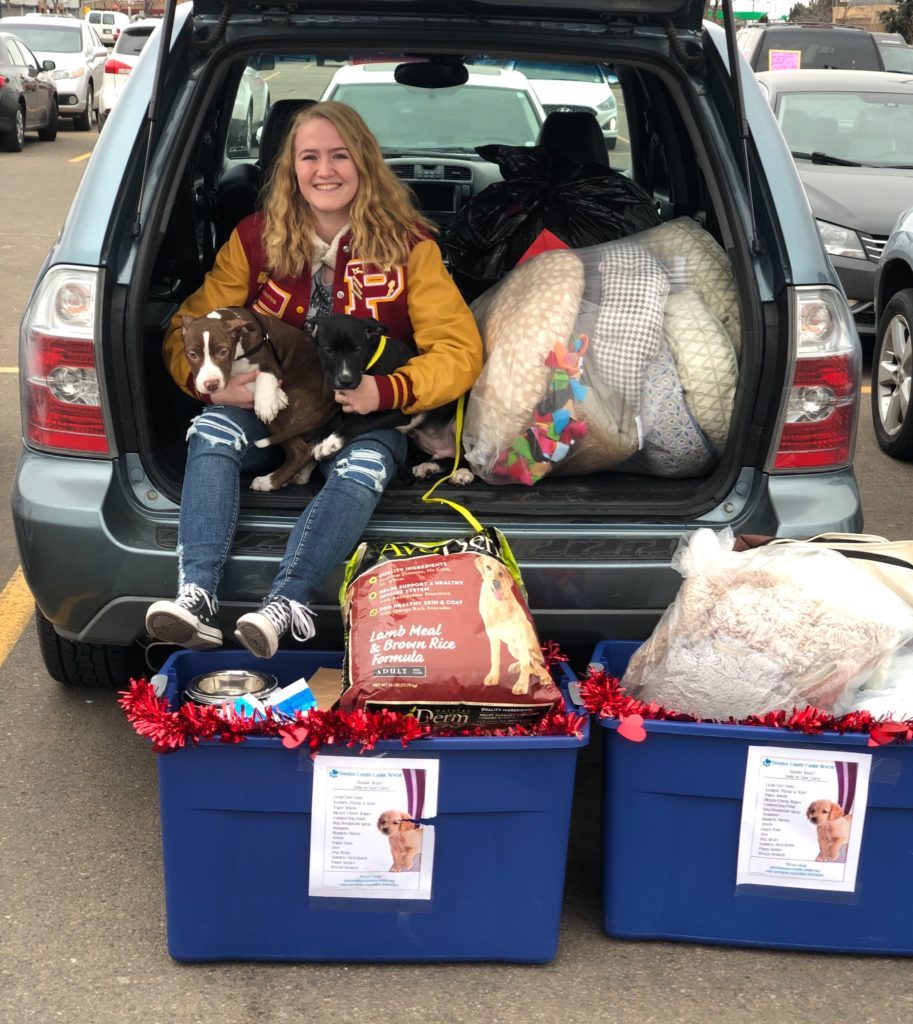 A few members find social situations stressful or intimidating, but at Dog Club, they can connect and interact with the pooches at the park. They say the best therapists are dogs, and many of the members who struggle with communication find it easier to be with other people when dogs are around. It has been amazing to see some of my newfound friends bond with dogs and other members, as well as break out of their shells and try something outside of their comfort zones. The dogs make it easy for everyone to get along, find something to talk about, and have a good time. There is nothing better than bonding over love for these amazing creatures, who spread pure joy.
Not only is Dog Club a fun group of kids who love man's best friend, but they are also giving and compassionate. Through the club, we have volunteered and donated to three different canine rescues. We gave supplies to The Colorado Pug Rescue in September and collected money for the Safe Harbor Lab Rescue near Christmas time. One of our biggest projects was our school-wide supply drive for the Douglas County Canine Rescue. Our "puppy love" themed drive ran for two weeks around Valentine's Day of 2019. We got so much support that I delivered a carload of supplies to the puppies and dogs in the rescue, who are saved from high-risk kill shelters in Midwestern states. It felt amazing to give to animals in need, and I was so proud of how my friends and club members helped me promote the drive.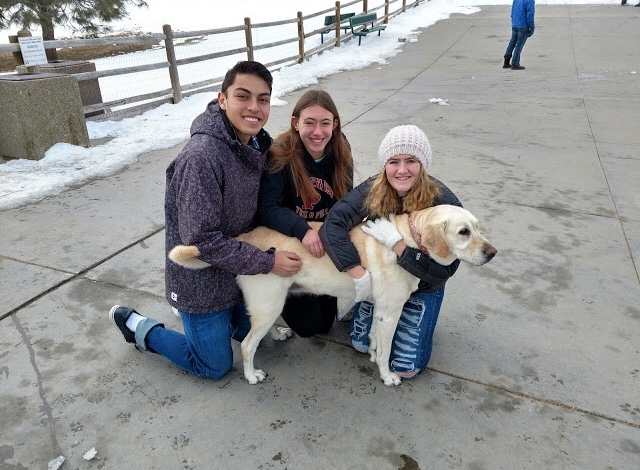 You don't need to be popular, a star athlete, musician, or high-ranking student to be involved in Dog Club; the only thing required is a love for pooches. My club has been one of the most rewarding parts of my high school career, and I plan on continuing its legacy next year as a senior. I wish I could tell my freshman self about the great place I was headed, which started with just a seed of an idea. I have not only met amazing people, but also incredible dogs of all kinds through this experience. I love watching the members smile as they walk away with their pets at the end of the day. Dog Club is one of those rare things that make people feel important and special, which is the biggest win in my book.