If you are considering membership to the Dog Writers Association of America (DWAA), one of the key questions you likely have is about member benefits.
Since taking office as the President of DWAA in February of 2019, this is a question I am hearing more and more. In these ever-changing digital times, is being a paying DWAA worthwhile?
In short, yes, absolutely, it pays to be a DWAA member.
I posed the same question to the executive team. In their own words, here is what they feel are the reasons to be a DWAA member followed by what all members receive upon approval to the organization.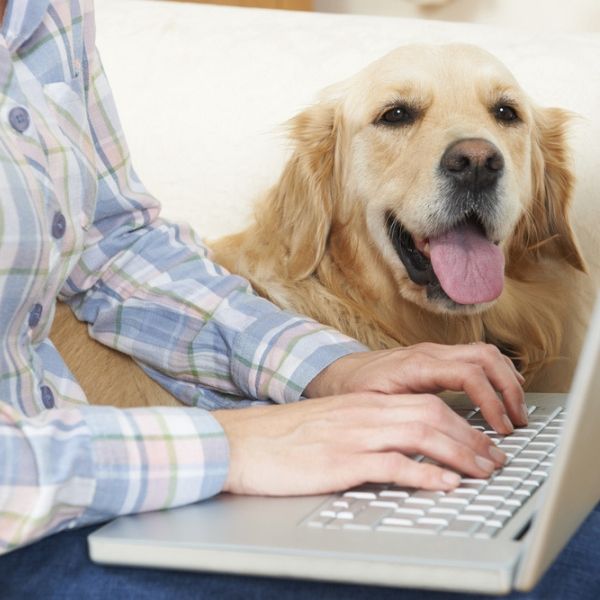 DWAA Officers On Being A Member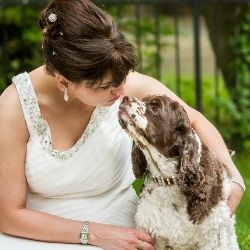 Carol Bryant, President
The idea of belonging to an organization that offered me the opportunity to meet those in the know in the dog writing and publishing world is why I initially got involved with DWAA. Knowing I was part of an organization that stood for and about dog writers had been a long-time goal.
Over the years, I attended the yearly dog writers event in New York. There, I exchanged business cards and had face to face meetings with book publishers, editors, and more. While social media is awesome and has many benefits, nothing comes close to meeting someone and having a conversation in person. I've pitched and landed assignments, grown as a writer, expanded as a dog blogger, and took steps to advance myself through the benefits of DWAA membership. Most importantly for me, it's been the networking.
When I received the Distinguished Service Award sponsored by the American Kennel Club, finalist for Maxwell Medallions, and winner of the Walter R. Fletcher Memorial Award, each came with perks and solidified my decision that joining DWAA has benefits that are far-reaching. In addition, DWAA members receive a press pass and this has served me well in covering events such as the Westminster Kennel Club Dog Show over the years.
DWAA includes, but is not limited to, writers, authors, journalists, publicists, bloggers, social media influencers, photographers, illustrators, and on-air personalities.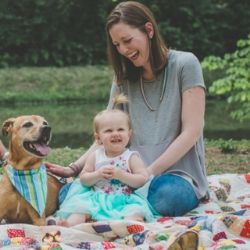 Maggie Marton, Vice President
I started full-time freelancing in 2010. I loved it, but I felt isolated. Over the years, I reached out to other freelancers in my geographic area but never quite found the right community. Then, I started looking online for other writers who covered dogs. At the time, writing about dogs filled only a small portion of my day, but it was my passion. Over time, I grew my pet portfolio and continued to network online until I finally learned about DWAA from my dear friend and colleague, Carol Bryant! While there are many benefits–the annual dinner, the writing contest, the networking, the members' area of the website, etc.–what's been most valuable to me is being able to connect with others who do what I do, who love both dogs and writing with the same fervor. I'm grateful for the community and think that by itself makes membership worthwhile.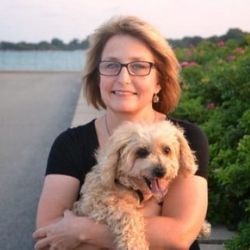 Kristin Avery, Secretary
I was really excited and honored when I was accepted at the professional level in 2016. I did lots of writing in my early twenties and then (because life) took an almost a 20-year break. I hit my mid-forties and had a major 'if not now, when' moment and decided to give writing another try. DWAA helped me make a mid-life career change and return to doing what I love. I have found community, mentors, friends, resources and writing jobs. DWAA is a wonderful resource for writers of all ages and stages!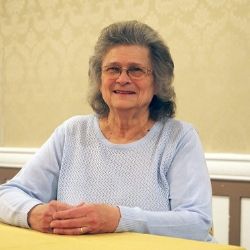 Marsha Pugh, Treasurer
Joining DWAA was a goal. With their membership requirements, I knew I had to reach a certain level of expertise to be considered as "worthy" of membership. I was thrilled when I was accepted to be in the same group with Amy Shojai, David Frei, Anne Rogers Clark, Carmen Battaglia, Pat Cruz and many more. These people were the epitome of journalism and wow, I was good enough and lucky enough to join their ranks.
Over the years, I received knowledge, advice on publishing and self-publishing, ideas for articles, met editors and publishers, and gained friendships. That was more of a benefit than I ever expected. So in my way of thinking, the benefit of joining is the level of expertise the applicant has attained and their continuing education in all things journalistic in dogdom.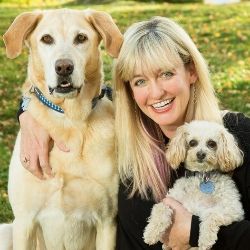 Jen Reeder, Immediate Past President
I'm so glad I joined DWAA back in 2012 when I had the crazy idea that I wanted to start narrowing my focus as a freelance journalist to pets – specifically, dogs. Initially, I just thought mentioning I was a member of the Dog Writers Association of America in story pitches would show editors that I was serious about dogs and something of an expert in the field. Actually, being a member has given me so much more.
Connecting with the dog writing community has been a boon to my career and a ton of fun. By meeting other writers and editors at the annual awards banquet – which I never miss – I've developed relationships that have not only led to ongoing assignments but cherished friendships.
Through the Yahoo group, I've found sources for stories and heard about job leads, trends and book suggestions. I've had the chance to read the work of other writers through social media shares and our newsletter, Ruff Drafts. It's amazing that we all write about very different aspects of dogs, from training and veterinary health to working dogs, pet fashion and breed-specific legislation. But we all love dogs and ultimately helping and celebrating them through our work.
I think it's super cool that we nurture the next generation of dog writers through the Young Writers on the Web program. It makes me proud to be a part of an organization that has continued to grow and evolve since its inception in 1935. The new leadership team is continuing to strengthen the group and expand opportunities for members. It's an exciting time!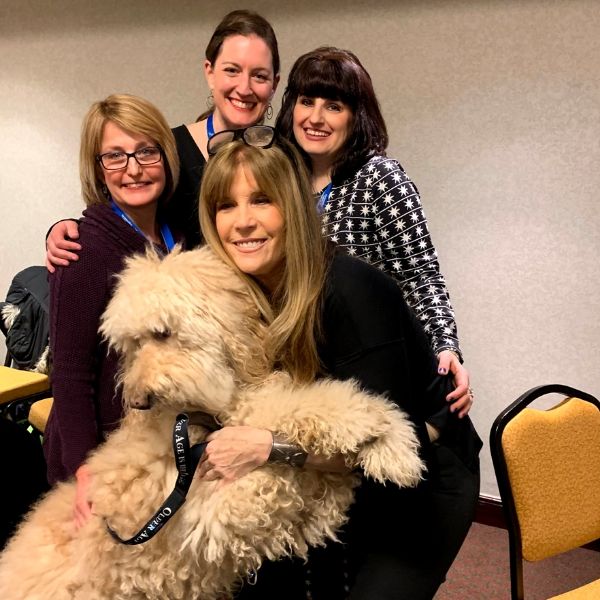 Specific Benefits To DWAA Paid Members
Access to "Members Only" content on the DWAA website. In addition to our private forum, you'll find "Editor Insights" from top dog-centric publications and examples of "Successful Queries." This is a growing section.
Listing of your website or blog on the DWAA website.
Inclusion on our Twitter list. Members follow one another's handles and share articles, book news and awards.
Press pass.
Subscription to our quarterly newsletter, Ruff Drafts.
DWAA's Yahoo Group. DWAA members share book news and ask advice in this private group.
Discounted entry fee in our annual writing contest. Our annual contest honors writers, authors, bloggers, photographers, illustrators and publications in many categories – plus our special awards come with big cash prizes.
Networking opportunities at our annual awards banquet.
Access to the yearly in-person meeting to have our voice heard at the annual awards banquet.
Guest posting opportunities and book promotion through the DWAA blog.
Access to private Facebook group: Coming in the fall of 2019.
Membership requires an application process and two sponsors. Details to join DWAA can be found here. Welcome to the pack!