With over $14,000 in award monies to give out, the Dog Writers Association could not do this without the generosity of our special awards sponsors.
The winners will be revealed at the DWAA's annual banquet and event. This year, the banquet is being held on Sunday, February 9, 2020, and we are sold out!
Let's take a closer look at the sponsor of the Captain William Lewis Judy Award in this interview with DWAA's co-moderator on Facebook, Lisa-Begin Kruysman.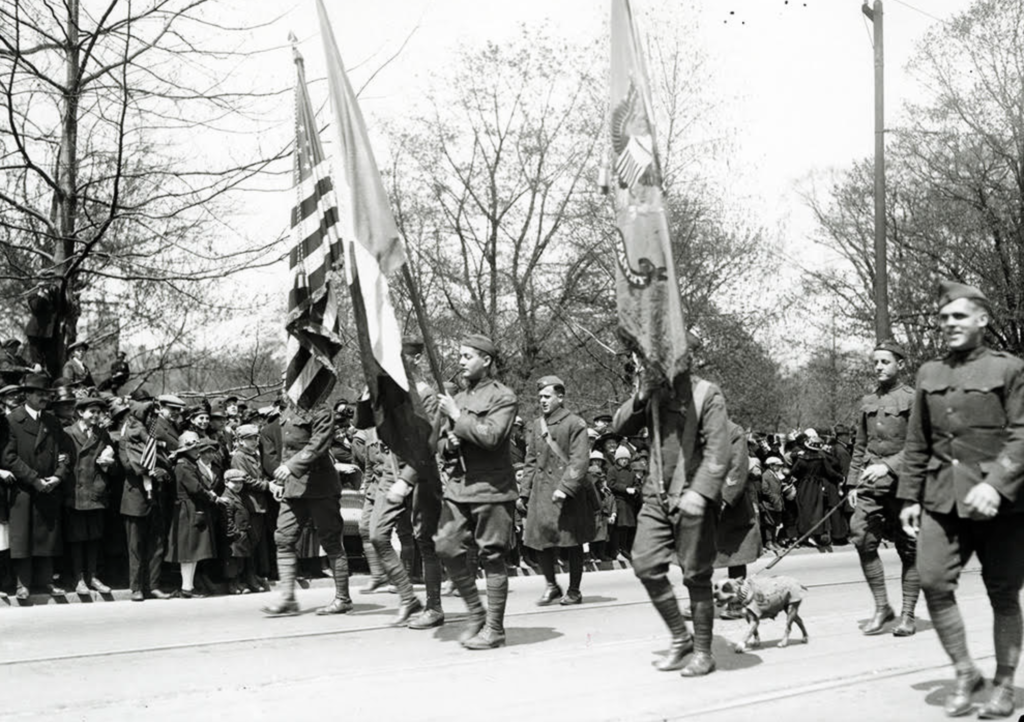 We're so thankful you sponsored a Special Award in the writing contest. Tell us more about the Captain William Lewis Judy Award and what it means.
Captain William Lewis Judy, or Will Judy as he was widely known, has been credited as the Man who Brought America to the Dogs. Through his Dog World Magazine empire, a myriad of books, and his National Dog Week initiatives, Judy educated and guided a new generation of dog owners from the 1920s on and those in the Dog Fancy. It was my privilege to author Dog's Best Friend: Will Judy, Founder of National Dog Week and Dog World Publisher (McFarland & Co. – 2014) a book that chronicles Judy's legacy (Nominated for a Maxwell Medallion in 2016). Judy was also highly influential in the establishment of the DWAA in 1935.
Long before it was mainstream, Judy understood the value of dogs on the battlefield and as service and emotional support animals for war-ravaged veterans returning home to America. He was disappointed that US Military forces lagged behind other nations in the use of properly trained Military Dogs and upon his return from Europe after WWI, he shared what he'd personally witnessed during his service in the Army. In later years Judy honored American Dogs of War during National Dog Week which he founded in 1928.
The Captain William Lewis Judy Award continues to be sponsored by my local American Legion Post # 348 located in Brick Township, New Jersey. When I approached them about sponsoring this award four years ago, they enthusiastically and generously agreed.

What do you have in the works for 2020?
Last year I signed with Storm Literary Agency with a proposed series of dog-centric biographies for young readers. One of these manuscripts is a tribute to Will Judy.
I'm honored to be nominated for a Special Award in this year's DWAA Writing Competition. It's good to see the number of Special Award sponsors grow each year and to see the number of DWAA Writing Competition entries expand. I encourage everyone who writes about dogs to consider these diverse categories as they plan their annual writing and blogging itineraries.
Follow on social:
https://www.facebook.com/LisaBeginKruysmanAuthorAndArtist/
https://www.facebook.com/LisaBeginKruysmanAuthorAndArtist/
Twitter @dogweekInsta
Instagram @dogweek
The finalists who are eligible to win this award include:
"D-Day Paradogs" by Joanne Anderson
"The Lieutenant Who Had A Hundred Dogs" by Dusty Rainbolt
"A Borrowing Of Bones" by Paula Munier
Follow along and watch the awards live on Sunday, February 9, 2020, on the DWAA's Facebook page. Awards should be going live by 9 pm ET.
Special thanks to the Captain WIlliam Lewis Judy award team for supporting DWAA and its members.