The Dog Writers Association of America's President, Carol Bryant, along with her wife, DWAA's Banquet and Contest Chair, Darlene Bryant, are also sponsoring a new special award.
Each year, the DWAA gives out Maxwell Medallions and special sponsor award monies at its annual banquet and awards event.
This year, over $14,000 in special sponsor monies will be awarded. The banquet is being held on Sunday, February 9, 2020, and we are sold out!
Get to know what the Fidose of Reality Dog Blogger Award is all about:
Sponsored by Darlene and Carol Bryant on behalf of FidoseofReality.com, this award is given to a non-corporate dog blogger. Composing a quality dog product or service review is an art. The winning dog blog post exemplifies the elements of a solid dog product or service review that goes above and beyond the basics. Entries will be judged on writing style, grammar, punctuation, imagery/video, and the overall way the review is presented. The award consists of a $300 cash prize and a trophy.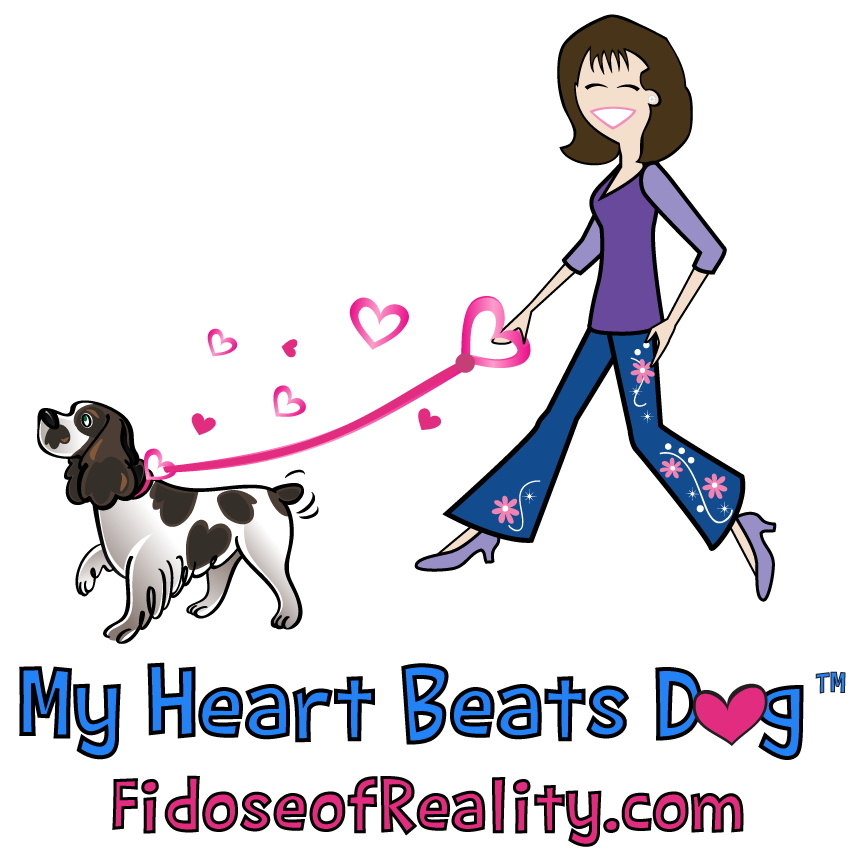 The finalists who are eligible to win this award include:
"CBD Oil for Dogs: Worth the Hype?" by Maggie Marton
"Searching for How to Cut Your Black Dog's Nails? I Was Too Until I Tried This" by Jenise Carl
"The Ultimate Dog Walking Shoes" by Emma Kesler
Tell us a little bit about Fidose of Reality.
Fidose of Reality is a health, wellness, and lifestyle blog for Cocker Spaniels and their canine friends, and Wigglebutt Warriors® is our fundraising arm. Our blog began over 10 years ago, and we've evolved into the valuable resource we are for dog parents now in 2020.
My heart beats dog is our trademark and it sings in perfect rhythm for Cocker Spaniels.
We're so thankful you sponsored a Special Award in the writing contest. Tell us more about the award and what it means.
Writing a solid product review is no easy feat. While anyone can say they liked something or why they didn't, a dog blogger's product review must include so many crucial elements.
Think about who reads your product reviews: Other pet parents. I trust the reviews given by pet bloggers whom I respect, and I especially get the warm fuzzies when product reviews are accompanied by:
Real pets using the product or service;
Photographs of the said real pets;
Bonus points if I can see the product in action;
Information on the details of the product or service, price,
warranties, pros and cons if applicable;
When I see a disclosure statement I merely brush that off as transparency and actually gain a higher level of respect for the blogger for revealing the truth to me, the reader.

What do you have in the works for 2020?
Fidose of Reality is going strong and we have plans for another book, a video channel, and some freebies for our treasured readers.
In 2019, DWAA's Vice-President, Maggie Marton, and I co-authored a book, Pet Blogging for Love & Money, so we've certainly been busy.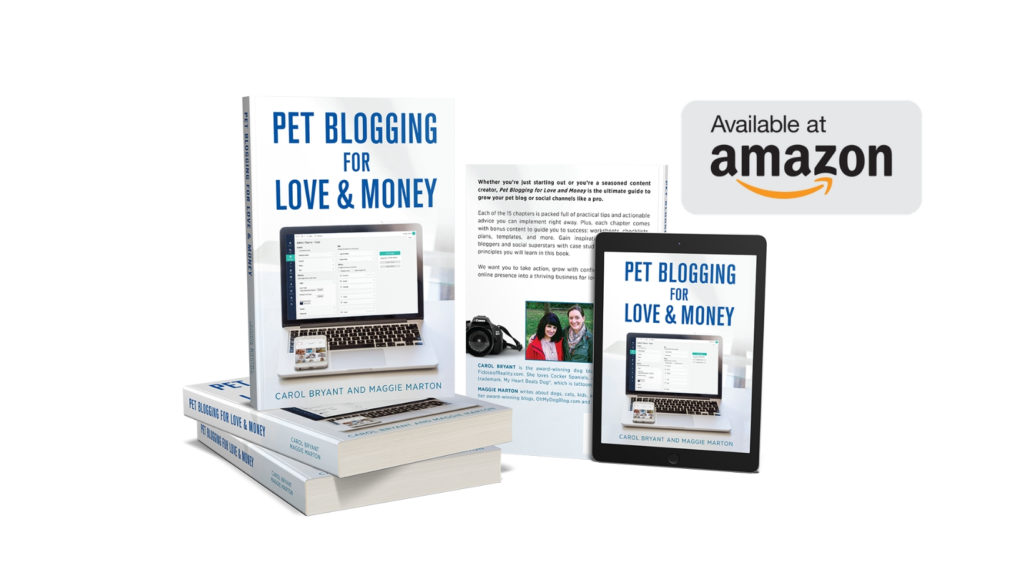 Please provide any social channels where folks can follow you:
Website: https://fidoseofreality.com
Facebook: https://www.facebook.com/FidoseofReality
Twitter:https://twitter.com/FidoseofReality
YouTube: www.youtube.com/user/FidoseofReality
Pinterest: www.pinterest.com/FidoseofReality/
Instagram: https://instagram.com/FidoseofReality/

Follow along and watch the awards live on Sunday, February 9, 2020, on the DWAA's Facebook page. Awards should be going live by 9 pm ET.
Special thanks to Fidose of Reality for supporting DWAA and its members.