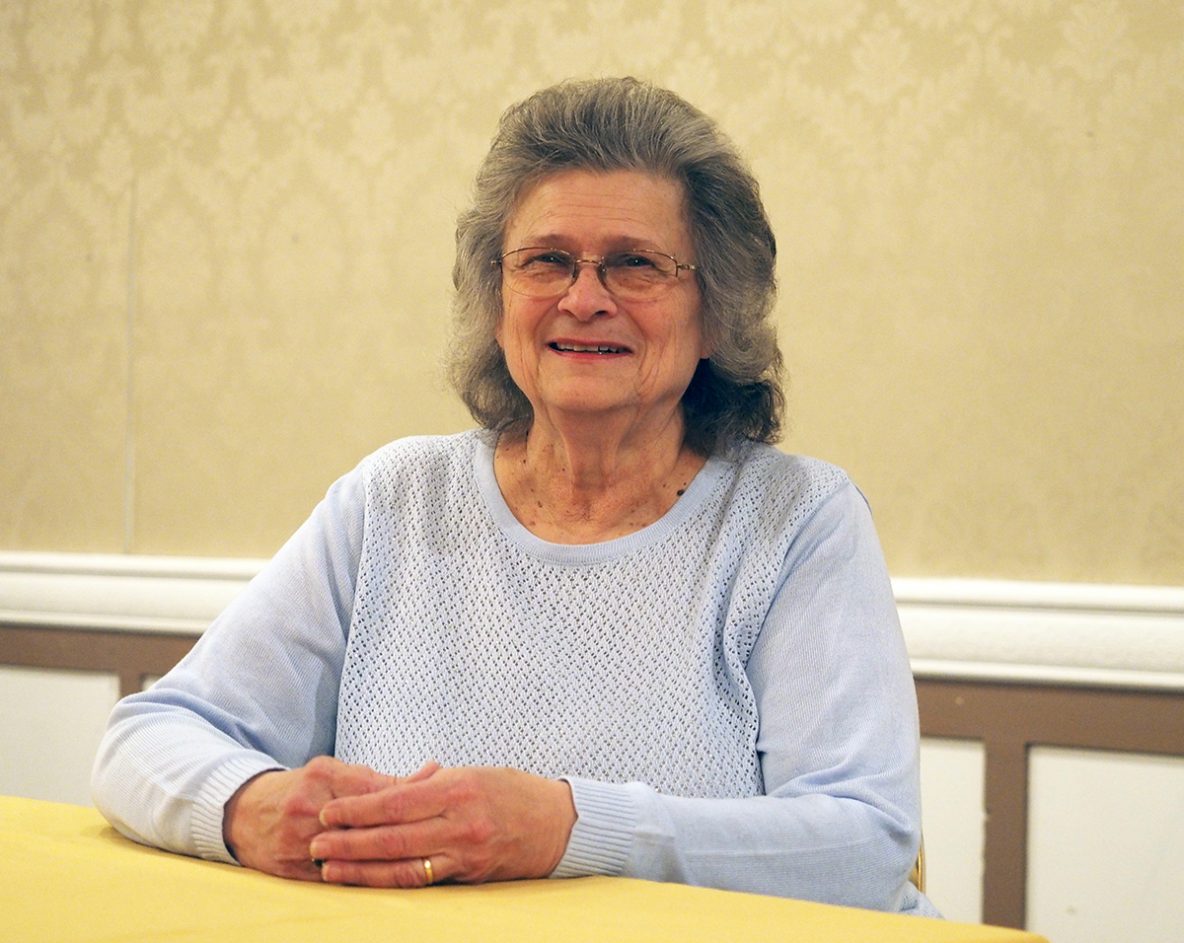 Marsha Pugh
Treasurer
Marsha Pugh has been a member of DWAA since 2004 and has been treasurer since 2009. She is a second generation dog person and has been showing and breeding dogs since her earliest memories. Marsha writes a bi-monthly pet care column for The Italian Greyhound Magazine. She conducts handling classes and judges 4-H competitions.  Until her retirement in March 2010, she was the administrator of a multi-million dollar pension fund.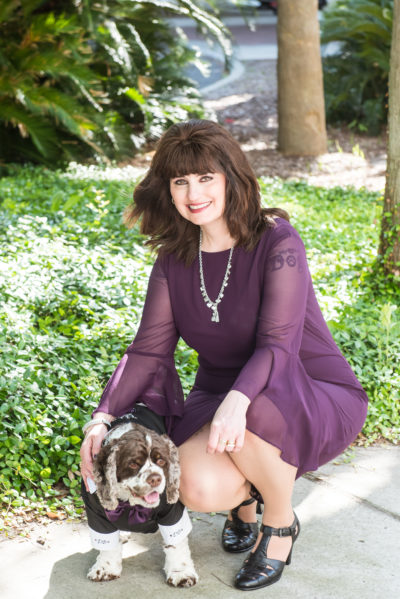 Carol Bryant
Immediate Past President
Carol Bryant is a pet influencer, writer/blogger, speaker, social media pro, and dog mom. She owns the trademark, "My Heart Beats Dog" and proudly wears the mantra on her left bicep. A dog lover of the highest order is how Gayle King introduced Carol when she appeared with her Cocker Spaniel, Dexter, on Oprah Radio's Gayle King show to dish dogs. While building her own blog and social media presence, Carol helped grow the BlogPaws Pet Blogging and Social Media company as their PR, Marketing, Social Media Manager, and blogger. She is a familiar face in the digital pet park that is the Internet.
Bryant is also the founder of FidoseofReality.com, a highly trafficked health and wellness dog blog for Cocker Spaniels and their canine friends. Together with her wife, Darlene, they formed Wigglebutt Warriors, which has raised over $75,000 for homeless dogs to date. She has appeared on many television segments, radio shows, podcasts, speaking engagements, and has contributed to numerous pet publications, including Dogster, Paw Culture, Dog Fancy, Fido Friendly, Pet360, AKC Family Dog, Today.com, and Hamptons Pet. Carol is also engaged in public relations and social media as an event planner, pet product, and pet travel expert. She has helped numerous pet industry clients obtain coverage in various forms of media. Some of her previous clients include Morton Salt, Doodie Pack, and Benji the Dog.
Carol received the DWAA 2018 Distinguished Service Award sponsored by the American Kennel Club. She has won several Maxwell Medallions and DWAA special awards and is the winner of the 2015 Women in the Pet Industry Woman of the Year in the Advocacy Category, Carol's passion is dogs. Google "Carol Bryant dogs" to explore her impact. Carol served as DWAA's President from 02/15/19 through 02/14/21.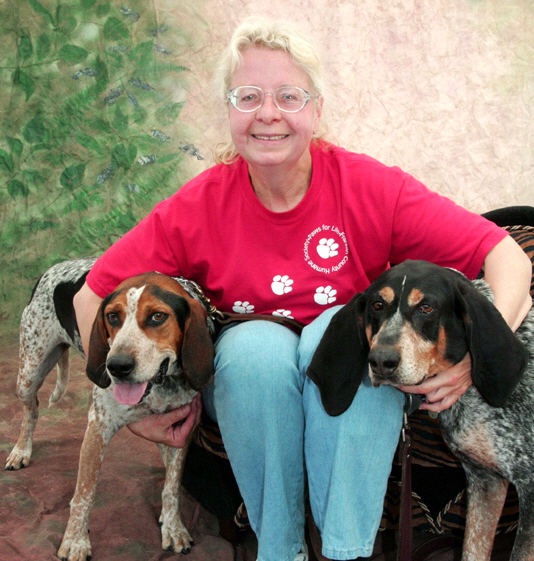 Ida Estep, Esq.
Legal Counsel
Ida Estep, Esq. is an attorney with a postdoctoral degree in tax law, also holds a master's degree in social work. She has been active in dogs for most of her life and is involved in dog rescue, both as a foster and as legal advisor to rescue groups.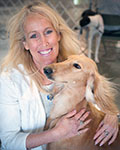 Caroline Coile, Ph.D.
Class of 2022
Caroline Coile, Ph.D. writes about dogs full-time, with 34 books and hundreds of articles published. Her work has appeared in print, television and online. She holds a Ph.D. with research interests in canine behavior, senses, genetics and neuropsychology. Caroline has competed in dog events since 1975. She has bred, owned and handled top-winning Salukis in conformation, lure-coursing, agility, and obedience.
Patricia Cruz
Class of 2020
Patricia Cruz began "stringing" for the NY Times in 1967 and wrote a weekly column for the original Long Island Press, New York Post and Newsday. I joined DWAA in 1971 and Approved to judge by AKC in 1972. I became an AKC Field Rep in 1978, and was elected to the AKC's Board of Directors in 2012. I picked up a column in 1989. I judge all breeds outside the US including India, Cuba, Australia, New Zealand, South Africa and most of South America and Central America.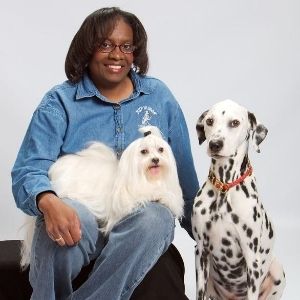 Laurie C. Williams, CPDT-KA, CDTI
Class of 2022
Laurie C Williams CPDT-KA has had a love of and connection with dogs from as far back as she can remember. She is the owner and Director of Training and Behavior Counseling at Pup 'N Iron Canine Fitness & Learning Center in Fredericksburg, VA. where she has been serving her community as a canine education specialist and dog behavior counselor for the past 15 years. She holds a B.A. from Norwich University in Montpelier, VT and was a member of the adjunct faculty of the Natural Sciences Department of Northern Virginia Community College for 7 years. Laurie is a nationally published writer with works appearing in the APDT Chronicle of the Dog, The Whole Dog Journal, Dog & Handler, 911, Essence, Fitness, and Good Housekeeping magazines. She is currently a member of the Board of Governors of the Dog Writer's Association of America and is a therapy dog evaluator for Pet Partners, a Canine Good Citizen evaluator, and a licensed judge for the American Kennel Club.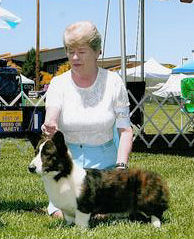 Karen A. Harbert
Class of 2019
Karen Harbert has been a breeder and exhibitor of Cardigan Welsh Corgis for over 40 years with approximately 100 championships in dogs she has owned and/or bred, many of them obedience titled as well.  She has served multiple terms on the Board of the Cardigan Welsh Corgi Club of America, and been president of two regional Cardigan clubs.  She has judged a national sweepstakes in Canada and a CWCCA supported sweepstakes at home.  She has served as editor of national and regional magazines, written breed columns for the AKC Gazette and is author of the 'Murder at the Dog Show' mystery series.  Her professional background is in management in mental health and Child Abuse Investigation.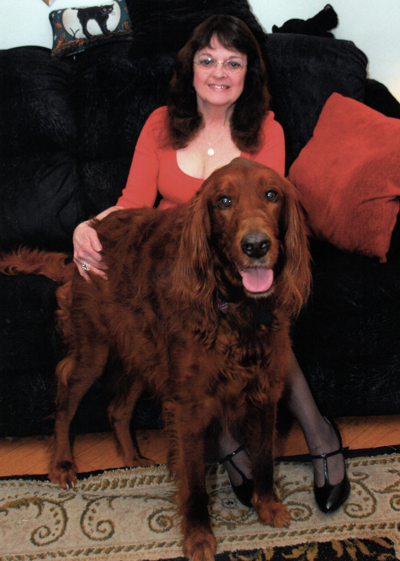 Gail C. Parker
Class of 2020
Gail lives and writes in the Mayfair area of Philadelphia with Danny, an Irish Setter, and six cats, Magic, Patrick, Misty, Brandie, Athena and Leo. Married to Carl Weber since 2003, Gail writes about collectibles and new finds in dog-themed items for the Canine Collectibles Courier. Gail also writes for the Irish Setter Club of America's Memo to Members Magazine. These columns alternate with collecting Irish Setter memorabilia and her pet therapy and Dog Walker Town Watch activities. Members of the nationwide group Dog Walker Town Watch, she and Danny check out and report back to the local branch's leaders when they see anything amiss in the neighborhood. They've found two abandoned cars and clothing bins, and reported graffiti. Formerly a pet therapist with two of her late Irish Setters, Parker currently volunteers for Irish Setter Rescue. Her work is published in magazines and newspapers. She was a featured speaker at the Academy of Natural Sciences at their exhibit honoring dogs, and is a two-time Maxwell winner.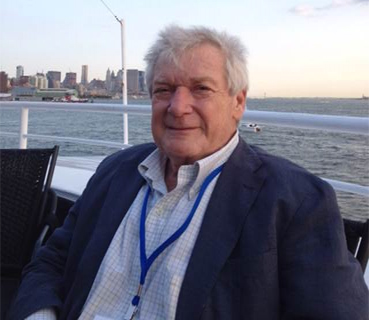 Joel Gavriele-Gold, Ph.D.
Class of 2021
Joel Gavriele-Gold is President of the Metropolitan Dog Club, NYC. He is a clinical psychologist and psychoanalyst in private practice in New York City. Joel has published articles on the use of his dogs with his patients in the AKC Gazette, The Psychoanalytic Review and in other publications. He also writes about psychological mechanisms operating in humans in their relationships with pets. Joel has appeared on radio and television programs including: Good Morning America, Men Are From Mars, MSNBC and local TV news guest spots. He is a member of the Stewards Club of America and the American Canine Education Foundation. Joel is an instructor and supervisor to psychoanalytic students and has Skype sessions in Louisville. KY and Beijing, China. His Bouvier des Flandres, Dova accompanies him in his Manhattan therapy practice.